van gogh a go-go
Jumping on the Knit Picks bandwagon...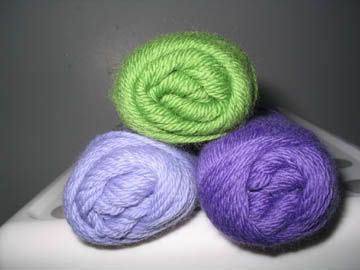 Bought these skeins of
Knit Picks merino style
. Beautiful, soft and knits up quickly -- qualities I look for in a yarn. The swatch, so far, is true to gauge at 5.5 stitches to an inch on U.S. #6. Not sure yet what the rows/inch will be.



Thinking about making "Peppermint Twist" from
Stitch 'n Bitch
. The gauge is off and will require a little math. With the colors I want to use, I guess I'll have to call it something like "Irises a la Peppermint Twist," don't you think?