what's old is new again
Yesterday, Melissa and I met in Ventura to knit and search for recycled yarn at the local thrift shops. Here are a few photos...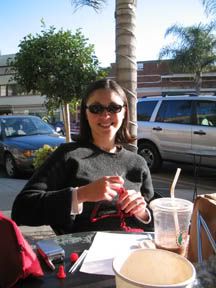 Melissa, knitting a swatch with some awesome recycled red yarn.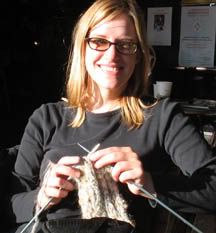 Kelly, still working on a friend's scarf. (Did I mention how much I hate knitting novelty yarn?)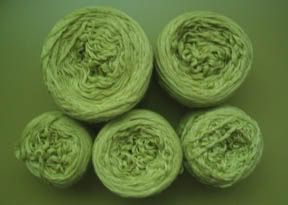 Recycled green sleeveless sweater yields five balls.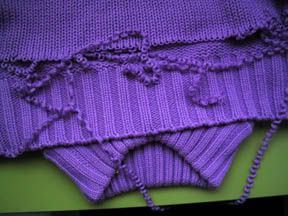 Purple sleeveless sweater, recycling in progress.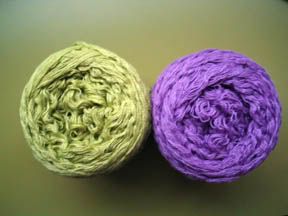 Green and purple recycled yarn yields... a little dress for my niece, perhaps?