a model baby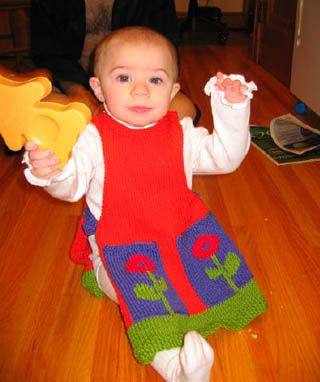 Maggie in Anouk.
Here she is!
Yes, it's a little big for her now, but she keeps growing!
The pockets are a bit larger than what the pattern called for. I like them better this way than the suggested mini pockets at the bottom of the dress. Looks like a second set of side tabs will be in order...
Note to self:
Bring purple yarn home for TGD.