bear necessities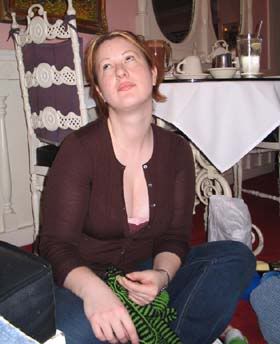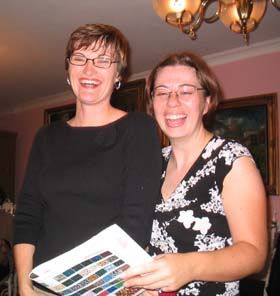 Summers (above), Chauntel and Tracy pose for my knitting blog.

I made it to knitting at Andersen's in Santa Barbara last night, where the photos above had been taken. Summers' "alien illusion scarf" is looking very cool. She did a great job explaining the technique to me.

Summers had asked me how my "Bobbi Bear" was coming along. I had brought that project the week before. Unfortunately, I haven't made any progress on it since last week. I need to get moving on it, though. I want to give it as a gift when I fly home for Thanksgiving. Tick tick tick!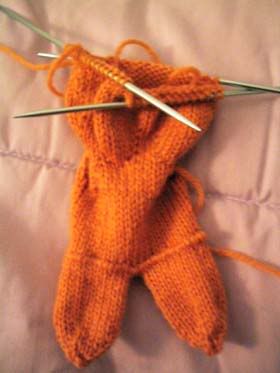 Progress so far on "Bobbi Bear."
On the "project progress bar," I'd say I'm almost 2/3 done. Unlike what the pattern calls for, I am knitting this scaled down with a worsted weight yarn on US #3 needles. You can already see some unintended weirdness where the legs meet the body. I think I will hide this with a little bear pullover. Does anyone have a pattern I could use?